All photos are copyright Valerie C. Clark and can only be used with written permission from frogchemistry at gmail.com.
Click on the photographs below to view Valerie Clark's eleven photo albums. All images displayed are raw digital files with NO photo-editing* and minimal cropping (i.e., only that necessary for sizing purposes). ALL images in Ranomafana and Nosy Be albums were captured in the field in Madagascar under challenging light and moisture conditions. *Background was cut from Mantella baroni album cover, but the original is within album.
This page is under construction -- additional photos and albums are coming soon. Prints and high resolution files are available for purchase and/or proper credit, $100 minimum. PRICELIST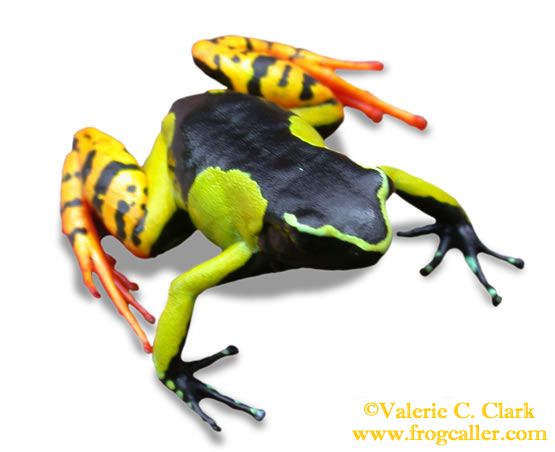 Mantella baroni, the painted Mantella, or painted Malagasy poison frog. Click above image for more photos of frogs that I photographed in Ranomafana National Park, SE Madagascar.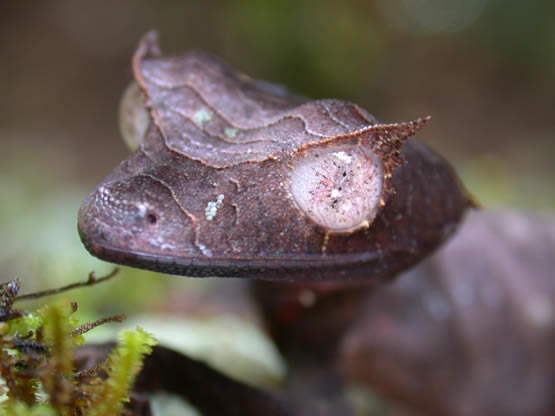 Even the eye of this leaf tailed gecko (Uroplatus cf. phantasticus) is an example of amazing adaptation to blend in with its surroundings. This slow moving creature feels soft like velvet and relies on the camouflage that it has evolved to avoid predators. Click above image for more lizards photographed in Ranomafana National Park, SE Madagascar.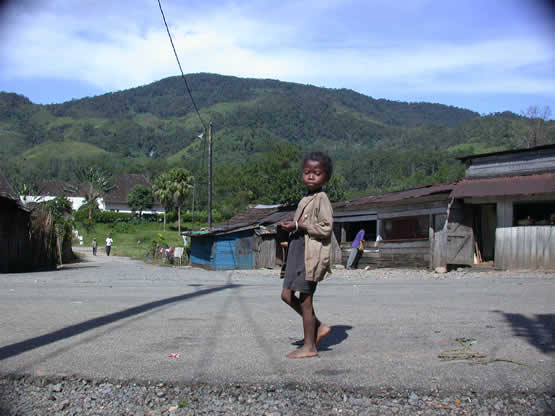 Click above image for a variety of images captured in Ranomafana National Park, SE Madagascar.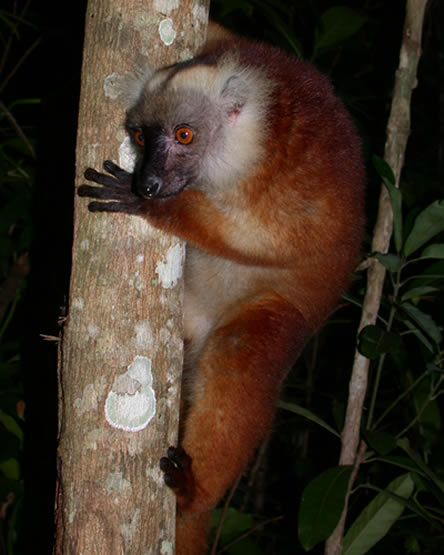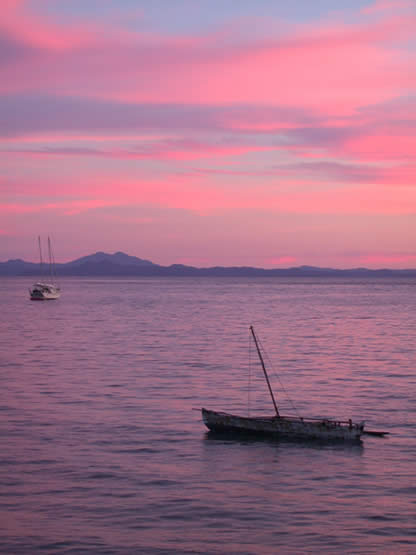 Click above images for a photographs of people, landscapes, sunsets, lemurs, frogs, lizards and more photographed in and around Nosy Be, NW Madagascar.
Lots of kind people have taken photos of me in Madagascar. Here are some of the best photographs of myself in Madagascar, including many where I am with frogs, other animals, and colleagues.
The American Museum of Natural History sponsored my 2003 expedition to the exotic rainforests of Madagascar, the Earth's fourth largest island and home to a bounty of species found nowhere else in the world. In Ranomafana National Park, I enjoyed taking photos while collecting frogs and their insect prey for chemical analyses. The frogs sequester their defensive skin toxins from certain ant species… and the exact same toxins occur in unrelated ants in distant Central America, where unrelated frogs are also exploiting their prey! In 2005, I published these results in the Proceedings of the National Academy of Sciences USA as, 'The convergent evolution of chemical defense in poison frogs and arthropod prey between Madagascar and the Neotropics.' This article was extensively covered by the press, including NPR, BBC, Science, etc. After covering my second lead-author research paper, 'Individual variation in alkaloid content of poison frogs of Madagascar,' which was published in the Journal of Chemical Ecology in 2006, the National Geographic Society sponsored and filmed my 2007-2008 expedition to Madagascar. The organization MICET-ICTE faciltates research and permits in Ranomafana.

Another area I explore for interesting and captivating amphibians is the highlands, or tepuis (sandstone mesas) of Guyana. The above photo is of the Wokomung Massif with many tepui summits-- click on it for an album of images I took in Guyana July 2007.
This is an album of photographs that D. Bruce Means, PhD, captured of Valerie Clark in the field in Guyana, South America (July 2007 expedition sponsored by the National Institutes of Health).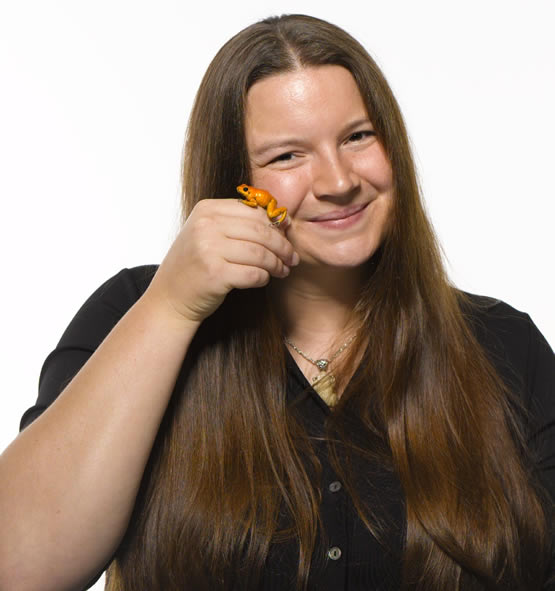 On May 29, 2008, Clark was photographed by Becky Hale at the HeadQuarters of the National Geographic Society in Washingon, DC. Here are some selects from the frog licking shoot.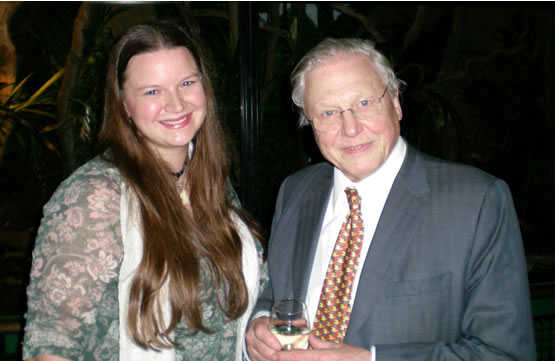 Seen above with Sir David Attenborough in London September 2008, this album contains photos of me with cool people and/or amphibians from all over Earth.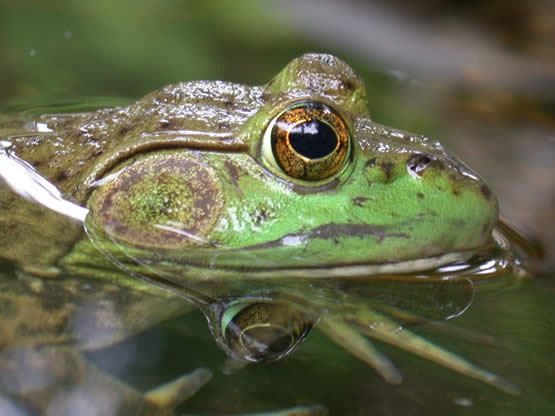 The above image is an American bullfrog (Rana catesbeiana)-- click on it to see frogs that I photographed in the USA and in captivity (coming soon).
Unframed prints
Photo size: Price in $glossy or luster/$metallic
16 x 20": $210/$240
11 x 14": $140/$150
8 x 10": $70/$80
7 x 10": $60/$70
4 x 6": $8
four 4x 6": $25
10 of same 4x 6": $60
4 x 6" sampler: $5
2 x 6" BOOKMARK: $3 each, 4 for $10
SEE MORE AVAILABLE PHOTOS on The Frog Caller Facebook Page
Back to top of this page OR Return to Home of Valerie C. Clark